Jeanette Hodges
Client Services and Support
Jeanette was born and raised in the Savannah area and has remained here all of her life. She has served many rolls in the insurance industry over 28 years, and joined Rountree Brady Insurance Agency in 1999. Jeanette provides our clients with the experience possible through her tireless work ethic and attention to detail.  Outside of the office, Jeanette enjoys spending as much time as possible with her family.
---
Jennifer Bassett
Client Services and Support
Jennifer has been with Rountree Brady Insurance Agency since 2002 providing customer service and support. She enjoys working with the public and relationships she builds on a daily basis with our clients. Jennifer enjoys spending time with her family and learning new cooking recipes on the Food Network.
---
Anita Cantrell
Licensed Sales Producer
Anita has been in the insurance industry for over 44 years. In 1982, she worked in Atlanta as a customer service representative. Anita had her own agency in Tennessee prior to her move to Savannah. After she moved to Savannah, she came to work with the Rountree Brady team in 2011. Anita specializes in Property & Casualty, as well as Life Insurance.
---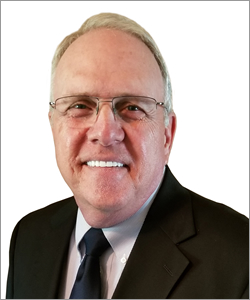 William "Bill" Cantrell
Licensed Sales Producer
Bill has been in the insurance industry since 2002. He specializes in customer reviews for property & casualty. Before coming to the insurance industry, Bill owned and operated First Southern Financial Services, A Mortgage Broker, in Nashville, Tennessee. He was in the mortgage industry for over 15 years. Bill is a member of the Christian Motorcycle Association.
---
Amy Green
Benefits Specialist
Amy is a Benefits Specialist and works with our business clients. Amy graduated from UGA in 1995 with a BA in Political Science. She is married to Philip Green and they have three children, Hannah, Sarah Cate and Cole. Amy has over 10 years experience as a Benefits Specialist in the Supplemental/Voluntary Industry.
---
Allison Murray
Licensed Sales Producer
Allison studied business at Georgia Southern University and has been in the insurance and financial services industry for over 12 years. She specializes in Property and Casualty insurance well as Life, Disability, and Long-Term Care Insurance. In addition to helping clients reach financial security, Allison also enjoys college football and spending time with family. Passionate about finding a cure for childhood cancer, Allison was nominated for the 2018 Leukemia Lymphoma Society's (LLS) Woman of the Year, and collectively the candidates raised close to $500,000. She is still active in the local LLS chapter and is a member at Compassion Christian Church.
---
Jessica Tant
Client Services and Support
Jessica has worked in the insurance industry since 2012. She has worked in both customer service and sales. Prior to her insurance career, Jessica worked for the Effingham County school system as a 1st grade Para-pro. Jessica is one of our customer service representatives.
---
Chadd Bruce
Licensed Sales Producer
Chadd graduated from Georgia Southern University with a Finance degree in 2013. He has worked in the insurance industry for the past seven years and is passionate about helping people find the most affordable insurance solutions. When he is not working, he loves being with his friends and family, spending time outdoors, and playing golf.